"Honoring and Remembering Chemical Exposure Victims"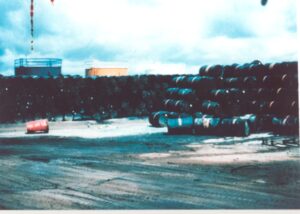 As a MOS 0848 Field artillery operations man in the USMC, Sergeant Paul Ehline was at most of the forward Marine firebases in Vietnam, from 1967-1969 where Agent Orange and other chemicals and defoliants were heavily used to clear the jungle of foliage. Not only that, but when Sgt. Ehline was sent to Camp Lejeune after his first tour, he was exposed to contaminated drinking water at that base.
So Paul got a double whammy of defoliants collectively known as Agent Orange and toxic water while stationed at the East Coast Marine Base. As a consequence, he was diagnosed with Non-Hodgkins Lymphoma in 2016. Paul spent years trying to get approved for stem cell therapy and other anti-cancer treatments, while undergoing painful, tiresome chemotherapy.